Musically Minted Mouse Pads
Good afternoon! It's a bit later in the day than I anticipated, but Claire is here from Musically Minted and we are making her some mouse pads. I made a silly mistake and forgot to plug one of the many cords that run from the platen to the control box on the machine, but lesson learned! We're heating up now and we have two prepped and ready to go. These are a test run for her product launch later this year.
The first few mouse pads came out pretty good, but I have some issues with the lines on one of them. After printing six more designs to test out, I'm still having problems with the woodwinds design. I discovered it was a problem with the print head on my sublimation printer, so after troubleshooting that, we are good to go!
We decided to take a trip downtown to The Cellar Door to take some product photos and draw on our iPads. We also walked around and went in to a cute party store and a stationery shop. We had a lot of fun and were able to get some great shots!
I'm kind of sad that Claire is leaving today, but I'll be visiting her soon. In the meantime, I'm going to keep pressing these mouse pads and then we will hang out a bit more before she leaves.
Here's a sneak peek of the mouse pads we made: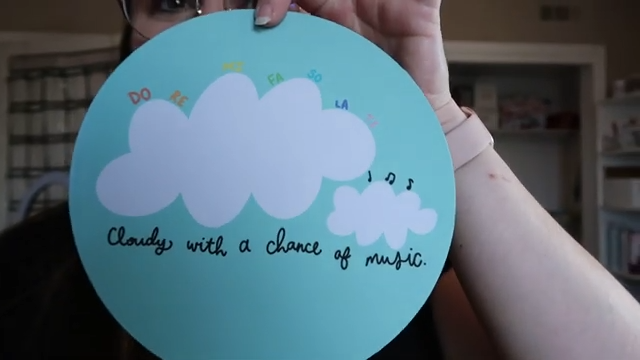 Thanks for joining us on our Musically Minted mousepad testing adventure! Watch the whole video below!